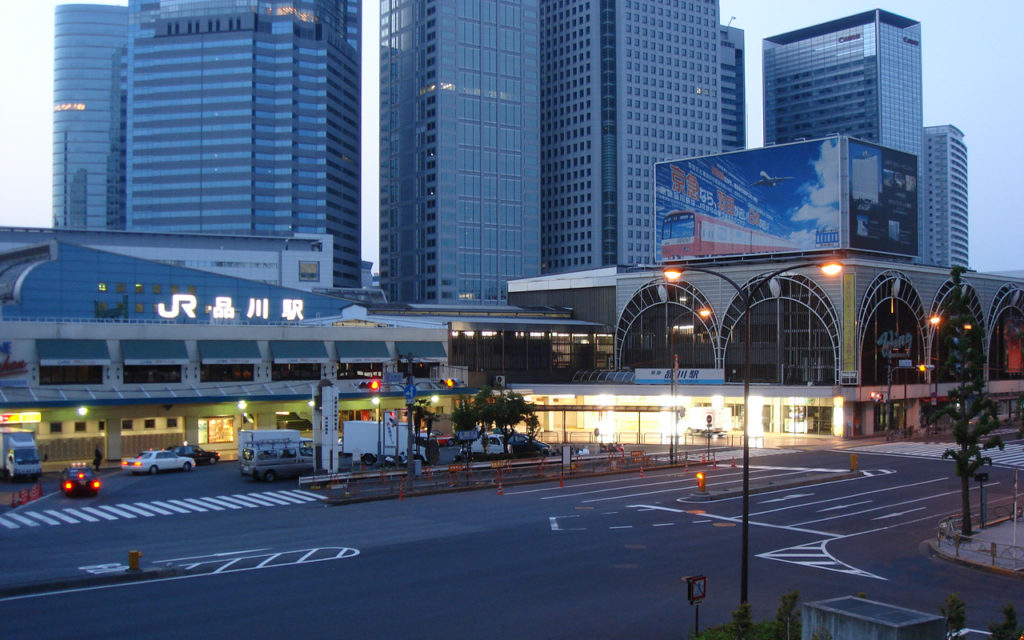 In a partnership between Northeast Maglev and Central Japan Railway, the two companies are excited to announce a new program offering once in a lifetime opportunity summer internships for Baltimore-Washington area college students to experience Japan from inside the company that introduced the world to high speed trains. This year, two students from the University of Maryland, College Park will be selected to spend eight weeks in Tokyo, Japan learning about Central Japan Railway's various business aspects and Japanese culture.
The Northeast Maglev is a 100% US-owned company, headquartered in Maryland, and committed to promoting the deployment of the revolutionary SCMAGLEV to the Northeast Corridor, the most congested transportation region in the country. The Central Japan Railway Company is the main railway company operating in the Chūbu region of central Japan. JR Central is a publicly traded, private train operator in Japan, and is the owner and operator of the SCMAGLEV system in Japan. Though JR Central will not operate the SCMAGLEV system in the US, it does provide vital technical advice to help advance the deployment of the SCMAGLEV system in the US. JR Central operates the Tokaido Shinkansen "bullet train" between Tokyo and Osaka, the safest, busiest and most traveled high-speed rail line in the world. This operation carries 150 million people every year, utilizing 100,000 trains with an annual average delay of just 54 seconds per operational train.
WHO
JRC has invited 2 students from University of Maryland, College Park, to join their Summer Internship Program in 2020
WHEN
Weeks of June 1st – 5th and August 3rd – 7th (Baltimore, MD, USA)
June 8th – July 31st , 2020, 8 weeks (Tokyo, Japan)
Applications due Friday, February 21, 2020
WHERE
Tokyo, Japan
Baltimore, Maryland
The majority of the internship will take place at the JR Central Headquarters above the JR Tokaido Shinkansen Shinagawa Station.
Lodging will be provided by JRC at the Hotel Associa Shin-Yokohama , directly above the station.
Interns will be provided tickets or a commuter pass for train rides to other stations/locations as needed while in Japan.
WHAT
An estimated 40 hours per week, with an additional ~20 hours before and ~20 hours after at the Northeast Maglev Office in Baltimore to learn about SCMAGLEV technology and the US
project prior to traveling to Japan and to regroup after returning to the US.
Primary Internship Duties
Interns will get an overview of the JR Central business, rotating throughout the various departments throughout the program. There will be students from various U.S. universities participating in this program. The program comprises of the following components:
Lectures: To understand company overview and several departments (Marketing Division, Personnel Department, Affiliated Business Promotion Division, JRC Subsidiaries, etc.)
Site visits: To observe major company facilities including subsidiary and other companies (Shinkansen driver cabin, General Control Center, Workshop, train manufacturers, affiliated hotels etc.)
Practical case study at stations: To experience company's actual front line services
Projects: Some projects will be assigned based on intern interests and company needs (past examples include marketing plans to English speaking clients for JR hotels
and regression analysis of bullet train ridership vs. domestic air travel)
Reports: Each weekend, a report must be submitted to the International Department of JR Central (sentiments about training, suggestions to the company, etc.)
Final presentation: A final presentation will be held to summarize the internship program and present on project(s)
Updates will be provided to The Northeast Maglev weekly to be shared on the web and social media platforms
Qualifications
Openness to other cultures and ways of doing things
Continuing student (returning to campus or graduating abroad with department approval)
Willingness to adapt to the international work environment
Good interpersonal skills to work well with others in different cultures and languages
Interest in the region & culture of internship location
Organizational, time management, and problem-solving skills
Interest in transportation/high speed rail and international business
Have a specific theme you wish to research during internship period
Respect for cultural differences
Compensation
This is considered an UNPAID internship, however, JR Central will provide:
Housing
Stipend of 137,000 yen (~$1,200 USD) per month for utilities & meals (Cash allowed on June 8 th and July 1 st )
Weekday transportation for work purposes
Note: A local Japanese insurance must be purchased on the first day of the internship program (approx. 25,000 yen (~$227 USD), deducted from the first stipend)
Northeast Maglev will provide funds for:
Economy Class Airfare
A stipend of $2,000 USD to cover ancillary expenses
Application Requirements
Letter of Interest/Cover Letter
Resume
Scan of passport photo page
Student Record (unofficial transcript)
Applications due Friday, February 21, 2020
Additional Details
Position Type
Internship
Location
Downtown Baltimore, Tokyo
Benefits
Experience first hand the culture and business behind one of the world's safest and most advanced railroads
Airfare, housing, monthly stipend, and ancillary expenses paid