Diversity, Equity and Inclusion
We look forward to creating tens of thousands of meaningful jobs and opportunities for area residents and businesses. We are committed to diversity, equity, and inclusion at all levels of the organizations, which is why the Baltimore Washington Rapid Rail Diversity, Equity, and Inclusion Plan for Economic Opportunity in Maryland was created.
In addition to the creation of career opportunities and workforce development, this project will allow us to invest money back into our local communities, providing a substantial and lasting effect on our region's economy.
At the core of the Baltimore Washington Rapid Rail Diversity, Equity, and Inclusion Plan for Economic Opportunity in Maryland is commitment to diversity and inclusion, which spurs collaborative decision-making processes and increases organizational effectiveness. Northeast Maglev and Baltimore Washington Rapid Rail believe diversity of thought, background and ethnicity are vital to this project's sustained success and are actively working to create a culture that elevates this belief. The plan's mission is to promote the value and development of regional, small, and minority-owned, and woman-owned businesses by offering fair and competitive opportunities to bid and participate in building and operating the Superconducting Maglev.
This transformative project will serve as a model for national infrastructure and regional planning and will strengthen the national economy. We hope you share our eagerness as we move from the planning phase and into execution in the coming years. Visit our web pages often for updates on how to stay connected and join us in the movement to positively and equitably advance our local communities.
Creating Tens of Thousands of Meaningful jobs
Social responsibility is central to Baltimore Washington Rapid Rail's corporate culture. The company has developed this initiative in response to some of the systemic barriers that have often prevented communities of color and women from building skills, wealth and sustainable independence.
Baltimore Washington Rapid Rail will work with community, corporate and government stakeholders to implement this Diversity, Equity and Inclusion Plan for Economic Opportunity to develop, construct and operate Phase One of the SCMaglev train service.
Baltimore Washington Rapid Rail will lead an initiative to open opportunities for building skills and wealth opportunities through employment where living wages and salaries with benefits will be available for Marylanders. This will include recruitment efforts to attract communities of color and women. Some of the sources for job candidates will involve the faith based community, government officials, high schools and colleges, nonprofit organizations working with traditionally unemployed and underemployed individuals, and state and local workforce development boards.
Special emphasis will be on hiring individuals from Maryland jurisdictions along the SCMAGLEV train project's route, where tens of thousands of construction and permanent jobs will be created. Baltimore Washington Rapid Rail intends to work with local partners in outreach activities so the project will be inclusive of recruits from targeted areas in Anne Arundel, Baltimore, Prince George's counties and Baltimore City.
Maryland Construction Spend
Maryland Operations Spend
Baltimore Washington Rapid Rail will coordinate and support an initiative in collaboration with its business, community and government partners for government certified Minority Business Enterprises ("MBEs") and Women Business Enterprises ("WBEs"), for-profit businesses owned, operated, and controlled by people of color or women who have at least 51% ownership, to have access to contract and subcontract opportunities for work performed in Maryland.
Business Opportunities
Baltimore Washington Rapid Rail Diversity, Equity and Inclusion Business Opportunities Goals:
25% of project spend on Construction: includes, but is not limited to architecture, assembly, construction contracting/subcontracting, engineering, logistics, materials, planning, tunneling support, utility relocation and non sole sourced/limited availability of equipment.
25% of spend on Operations: includes, but is not limited to accounting, control center support, furniture, infrastructure and facilities maintenance, legal and office supplies.
Activities to help engage a large number of MBEs in Phase One of the SCMAGLEV high speed train project will include, but not be limited to:
Inform partner organizations with as much notice as possible of the types of and requirements regarding contracts so partners can help prepare businesses to apply for opportunities;
Identify a robust number of professional services firms and other suppliers which are certified as MBEs in Maryland and other states;
Work with certain groups to mentor and provide support for MBEs on back office functions, bonding capacity and insurance;
Recruit qualified and capable firms to apply for contract opportunities;
Provide opportunities for serious consideration of qualified MBEs so they can compete for contract opportunities;
Work with prime contractors to ensure business relationships are established with subcontractors and other organizations to support Baltimore Washington Rapid Rail's commitment to reaching the established goals;
Where possible, create smaller bid packages to enable more MBEs to participate in contract opportunities;
Establish and regularly participate in a Business Opportunities Strategy Advisory Board with partners to benefit from their insights and help the effort remain on track; and
Hire third party organization(s) with community outreach and diversity plan implementation experience to monitor the effort and help Baltimore Washington Rapid Rail achieve the plan's goals.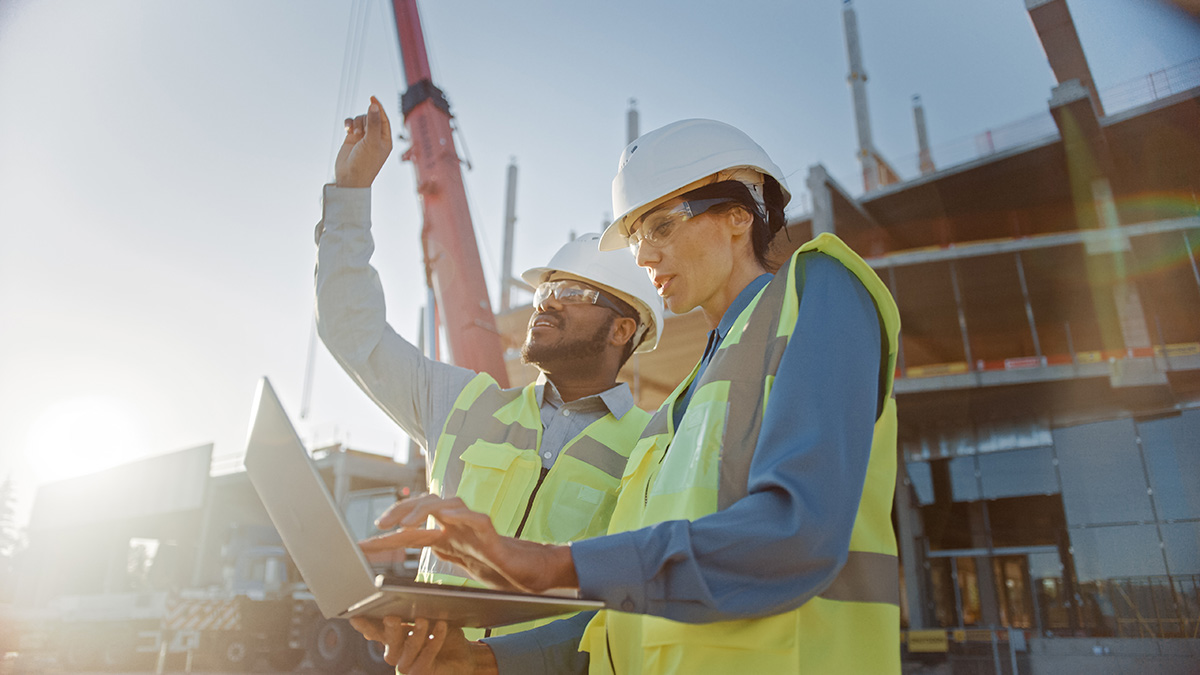 Register your business to be among the first to find out about business, employment, and contract opportunities.
"*" indicates required fields
Maryland Permanent Opportunities
Maryland Construction Opportunities
The Baltimore-Washington SCMaglev Project will generate approximately 1,500 positions of all skill levels in Maryland. Baltimore Washington Rapid Rail will work with partners to build a strong pool of qualified candidates who are racially diverse and include women so that serious consideration can be provided and success achieved regarding goals for new hires.
Permanent Opportunities
25% total organizational goal for people of color and women in permanent employment opportunities at Baltimore Washington Rapid Rail with participation in all levels of management as well as non managerial positions.
Activities where Baltimore Washington Rapid Rail will participate in pursuit of its workforce development ambitions include, but are not limited to, Employee Recruitment and Hiring Outreach:
Partnerships with area colleges and universities such as community colleges and four year institutions including HBCUs to help identify, recruit and hire students for paid internships and permanent positions;
Partnerships with the community based organizations and faith based institutions for employment referrals;
Partnerships with minority trade and industry associations to educate their members on employment opportunities and provide referrals;
Partnerships with state and local government workforce development agencies;
Work with government officials;
Work with business organizations and similar networks;
In person and virtual job fairs;
Creation of a page on Baltimore Washington Rapid Rail's website to post job listings; and
Use of employee retention strategies such as mentoring, training, continuing education, and career advancement support.
Construction Opportunities
40% construction related employment total goals including, but not limited to Asian American, Black, Hispanic and Women. Also, great care will be taken to accomplish a balanced representation of construction job recruits from the jurisdictions where the project will have a presence.
Many of the 74,000 construction related jobs will be with unions and will include opportunities for area residents to become apprentices and union members.
As a direct correlation will exist between recruitment efforts for the above mentioned populations and the number of individuals from those groups who ultimately find employment, Baltimore Washington Rapid Rail recognizes that it will rely on a strong plan and equally committed supporters for reaching objectives that will benefit many Maryland families for years to come.
Baltimore Washington Rapid Rail is working well in advance of the official construction start date in order to guarantee adequate time is available to formalize an effective outreach and hiring plan. A first round of planning discussions with some partner organizations will occur in the second quarter of 2021 to begin setting a framework in place for information, outreach and other support needed to create an execution plan to link area residents to job opportunities.
Examples of the expected actions that will support Baltimore Washington Rapid Rail's work to reach the plan's goals will involve:
Working with pre apprenticeship and job training programs;
Coordination with high schools and GED programs;
Coordination with organizations working to place young adults in jobs;
Coordination with relevant state and local workforce development agencies;
Coordination with federal, state and local officials;
Coordination with programs working with returning citizens;
Partnerships with the Baltimore-DC Building Trades and its member organizations;
Partnerships with civic associations and community based organizations;
Partnerships with faith based institutions;
In person and virtual job fairs featuring job lists and descriptions, qualifications for positions, and on site interviews, where possible;
Creation of a page on Baltimore Washington Rapid Rail's website to post job listings and links to programs where interested applicants who need support with resume writing, interview preparation, etc. can find assistance.
Advertisements in community newspapers; and
Independent third party organization(s) with community outreach experience to help promote opportunities, monitor progress and support Baltimore Washington Rapid Rail in achieving the plan's goals.