Celebrating Women's History Month
Chief Engineer, Connie Crawford
Northeast Maglev has been celebrating Women's History Month by honoring amazing women who have made an impact on our lives. We have chosen a few to highlight this month so keep an eye on our social media accounts! Close to our hearts is our own Connie Crawford.
Cosema "Connie" Crawford, Chief Engineering Advisor for Northeast Maglev, brings to our team decades of experience in engineering infrastructure and transportation. She is instrumental in Northeast Maglev's efforts to bring a high-speed rail solution in the Northeast Corridor using Superconducting Maglev (SCMAGLEV) technology.
Connie took a break from her busy schedule to sit down and talk with us about the challenges and rewards of her career path, transportation, and many other topics. Check out what she had to say below!
Talk to us about your childhood, where did you grow up? Do you have any siblings?
I was born in Washington, D.C., and lived in Connecticut for about 10 years before my family moved back to Maryland. I grew up with four brothers, 4 step-brothers and a younger sister. 
Can you tell us about your education background?
I studied at Princeton University where I received both my Bachelor's and Master of Science in Engineering. While at Princeton I was on the U.S. National Rowing Team. My friends always joked with me, saying grad school was what I did when the lake was frozen. 
Have you always had an interest in engineering?
No. I had no exposure to engineering growing up. I actually thought about becoming a teacher. It wasn't until my junior year at an all-girls high school that a guidance counselor suggested I study engineering. I ended up attending a program for high school girls at the University of Virginia to listen to a panel of women engineers from all backgrounds. One of the panelists, a mechanical engineer, flew in on her own helicopter, and I thought to myself, "Well, I guess I'm going to be an engineer!"
What was the first company you worked for out of college?
I worked for a company called Steinman Boynton Gronquist & Birdsall after graduating with my masters from Princeton. It was a small engineering firm out of New York that specialized in suspension bridges. I was the first woman engineer for the company. 
What are some exciting projects that you have worked on throughout your career?
While working as a bridge engineer for Steinman Boynton Gronquist & Birdsall, I was involved in putting railroad on the Tagus River Bridge in Portugal which at the time it was cne of the 10 longest bridges in the world.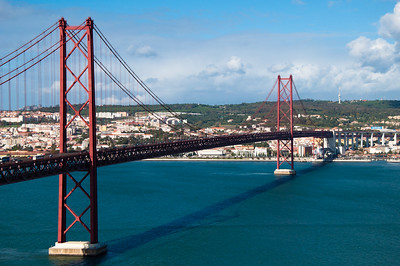 In high  school, I had some hands-on experience building walls for the Chesapeake and Ohio (C&O) canal. It wasn't engineering, but I just loved being a part of that project. For my graduate thesis, I wrote a dynamic analysis of cable-stayed bridges. Soon after college, I did computer modeling for the Brooklyn Bridge. It is safe to say that I knew more about the behavior of the Brooklyn bridge than almost anyone.
What made it possible for you to succeed while working in a male-dominated field?. 
Having grown up with brothers, there was really nothing that I faced in my professional world that even began to compare with what I experienced at home. It taught me to be tough, especially within my profession. They gave me the confidence and ability to not be intimidated in a room full of men. 
Why did you choose to work on the SCMAGLEV project?
I believe in public transportation. I was the chief engineer of bridges in New York City before becoming the chief engineer for subways and buses.
Having worked for years on infrastructure relating to transit is what sparked my interest in public transportation and railroading, and is what ultimately brought me to Northeast Maglev. 
"SCMAGLEV is a very exciting project that I am excited to be a part of from the ground up. Rail lines connect and add value, and we need to embrace this in the US".
Can you describe your role with Northeast Maglev with 3 words?
Diverse, Authoritative, and Workhorse
I experience a lot of diverse challenges in this project. As chief engineer, it's up to me a lot of the time to say, "Okay, here's the solution we're going with" when we're looking at multiple options. I just love my work. I don't view my work as a 9-5. I am very often the last one in the office, and I like that.
What is the most rewarding part of working with Northeast Maglev?
What's interesting for me as an engineer is that you sort of throw out your preconceptions of what rail is.  Engineering is all about problem-solving. People do problem-solving for fun, like solving crossword puzzles and mysteries in their free time. But problem-solving – that's my job.
The fun thing, for me, with Maglev is that I can't just take the spec book that traditional rail uses because Maglev is completely different. Maglev requires original thinking to be implemented for the first time in the U.S., and going back to basic principles of solving problems. You have to come up with new designs and solutions and that's what makes it fun for me. We're building something from the ground up. 
According to the U.S. Department of Labor, women make up 47 percent of the labor force, but only 13 percent of engineers are women. Why do you think that's the case?
I think we need to get more involved in schools and expose more young women and girls to engineering. It's not just for the nerdy people who are good at math. In fact, what I have found in the engineering world is that not everyone has to be good at math to contribute. Engineering involves many different parts. Like I said, it's all about problem-solving – and this is where diversity plays a big role in engineering. You want people from all backgrounds and mindsets working together and bringing different perspectives to the table.
We need to expose younger women to this concept and show them that engineering is a viable option. We must first teach them to not be afraid of failing because failure is inevitable – and to take that failure as a learning experience and apply it to a new solution moving forward.
What advice would you give women considering careers in engineering? 
I think it's a great career field for women because it is very objective, challenging, and always evolving.
Is there a quote or saying that you like to live your life by?
"In your heart of hearts" – meaning do the right thing, and do the most honest thing. When I run into a problem in my work, I always take a step back and ask myself, in my heart of hearts, what the right thing to do is in that situation.
What are your hobbies outside of work? 
I have a big, white, fluffy dog, and he is my health plan! We walk 5 miles a day together and he is always making me laugh. I also have kids and a beautiful grandchild that I am absolutely in love with. I love cooking, and eating of course. When I have time, I love to sit down and just read a good mystery book!
I have spent the past 20 years judging and serving on the executive advisory board for FIRST Robotics – a competition where students have the opportunity to build robots that are capable of performing certain tasks. Each year the challenge is different, but the impact on children's lives doesn't change. This program instills values in the kids that aren't just about engineering. The program is based on the concept that we don't use kids to build robots; we use robots to build kids. 
I look forward to judging these competitions because they're a great opportunity to get young children excited about Science. Every day you get to spend with kids is a really great day. FIRST Robotics is an amazing program that changes kids' lives and I recommend it for every child, especially if they are interested in pursuing a career in science and engineering.