Northeast Maglev is excited to welcome a new addition to our project team, Director of Project Development Neb Sertsu.
---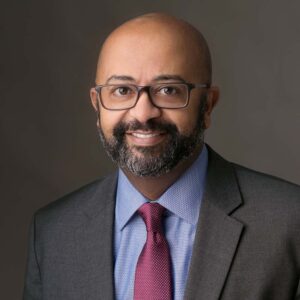 Neb Sertsu will work with our partners in State and Federal agencies, establishing viable development plans to bring the Superconducting Maglev to the region.
Neb has extensive experience managing large-scale, multimillion dollar capital projects. Most recently, he was the vice president of Capital Planning and Campus Operations for the University of Baltimore. There, he oversaw the design and construction of the John and Frances Angelos Law School, the first LEED Platinum certified law school building in the country.
Prior to his time at the University of Baltimore, he was a senior project manager for the State of Maryland, Department of General Services. In that role, he worked on several high-profile public-sector projects including the Reginald Lewis Museum and the Maryland State Chief Medical Examiner building at UMB BioPark. Neb was also head of his own management consulting firm, Value Driven Management, providing services to clients with projects valued between $5 million and $65 million. He received his bachelor's in mechanical engineering from the Rochester Institute of Technology in Rochester, New York. Neb currently serves on the Roland Park Place Board as chair of the Strategic Planning Committee. For more than a decade, he served on several community associations and boards and looks forward to fostering new community relationships.
Please join us in welcoming Neb to our team!