The team here at the Northeast Maglev is very fond of Halloween, so we spent some time putting together some Tricks and Treats for our friends.
First, we made cute Trick or Treat bags and some Halloween Activity Books to share with the kids who attended the B&O Railroad Museum in Baltimore's Toddler Time Halloween & Costume Parade. After reading some Halloween books and giving out our Trick or Treat bags, we got to hand out candy to the kids who paraded through the museum, all while getting to see so many incredible trains of the past.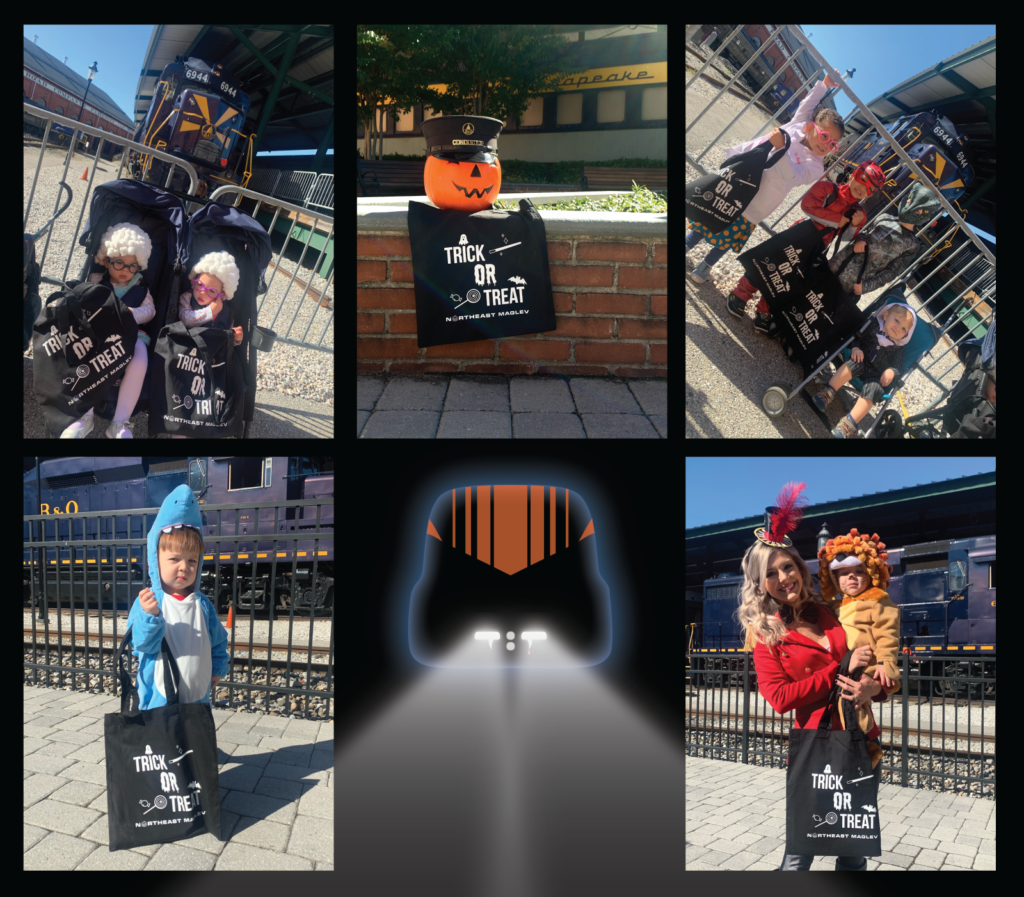 The spooky activity book explores the world's fastest and most efficient transportation system, the Superconducting Maglev, with over 10 activities – suitable for all ages.
Each worksheet features halloween-themed activities teaching you all you need to know about magnetic levitation. Color your own Superconducting Maglev train, decode mysterious secret messages and find your way through monster filled mazes with this spooktacular activity book!
Print it out now and get your children in the Halloween Spirit!
Tag us in your designs on social media (@northeastmaglev) and we may send you some super cool Maglev goodies!
You can download a copy of our Halloween Activity Book here: Activity Book
We also spent some time this month imagining the best Halloween Costume for a Maglev train… some of our favorites are below!
Happy Halloween!