Northeast Maglev Continues Giving Back in 2021
In 2021, Northeast Maglev continued our tradition of connecting with our community and giving back.
August was a particularly busy month for us. We were fortunate to connect with two incredible groups to celebrate two amazing South Baltimore neighborhoods. First, we joined leaders from the R.I.C.H. Foundation in a joyous event for the Cherry Hill neighborhood. As part of that celebration, we were thrilled to be able to give out 500 backpacks filled with school supplies, helping students start the school year off on the right foot.
Later that month, we also partnered with the Lakeland Community Association for "Lakeland Day", an event celebrating the diversity and culture of the neighborhood featuring music and dance performances, community vendors, food vendors, and more. We're grateful for the opportunity we had to cap off the event by giving Chromebooks to several students to help them soar academically.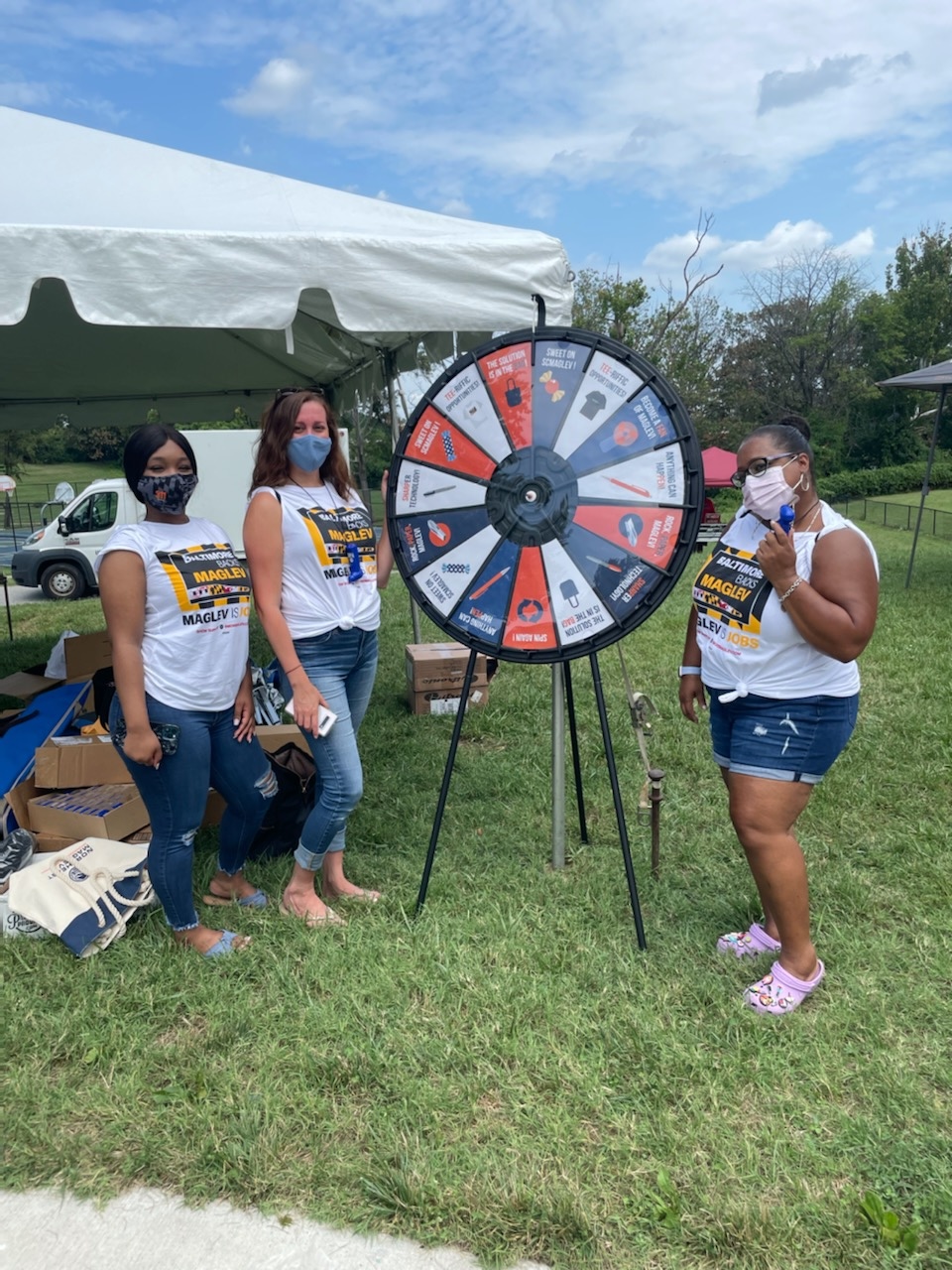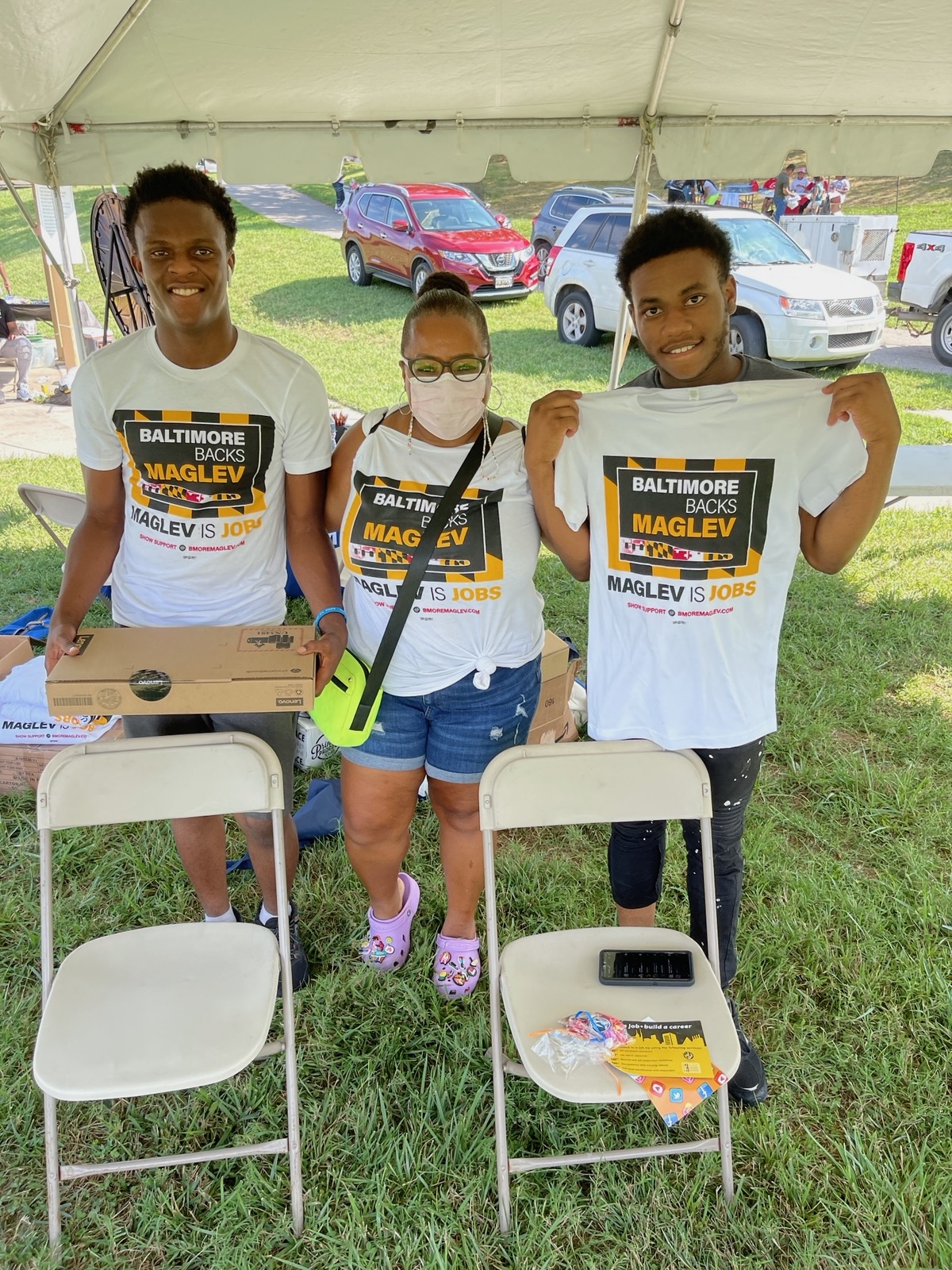 The continuing challenges students, parents and educators face from the COVID-19 pandemic prompted us to continue supporting schools. In November, we donated 3,000 reusable face masks to students at Cherry Hill Elementary and Middle School, helping to keep them safe from the virus's spread while in school. We're eternally grateful to Principal Guzman and his team for their partnership and wish them continued safety and good health as we navigate this next challenging phase of the pandemic.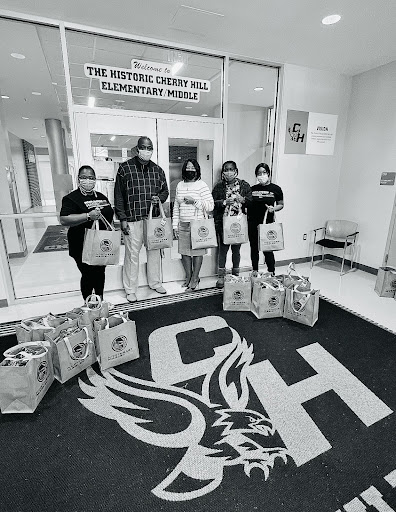 This past December inspired us to spread some winter cheer and warmth with two additional outreach partnerships.
On December 20, we worked with Rev. Charles McNeill and the National Capital Baptist Convention of D.C. to hand out holiday hams to dozens of recipients. Many thanks to Rev. McNeill and the team at Pilgrim Rest Baptist Church for working with us to make this a reality!
We're fortunate that our headquarters is next door to the Grace & Hope Mission in downtown Baltimore. The mission provides vital services to unhoused individuals in the area including meals, clothing, and fellowship. Our incredible team banded together to collect socks and blankets for those in their care to stay warm through the winter. We wish the team at the Grace & Hope Mission a safe and healthy 2022, and we look forward to continuing to partner with them in the future.
See a video from our Facebook page: Northeast Maglev Grace & Hope Mission Donation