5
Black
American
Pioneers
and their
c
ontributions to
the development and innovations
of
rail transportation
Over the last three centuries, Black Americans have contributed significantly to the development and innovation of rail transportation in the United States. Often overlooked, Black Americans have labored to expand our rail system, make railroad technology safer, help trains operate more efficiently, bring new rail technology to this country and work in many other aspects of this industry. For Black History Month, we wanted to highlight some of these major contributions and the names behind them.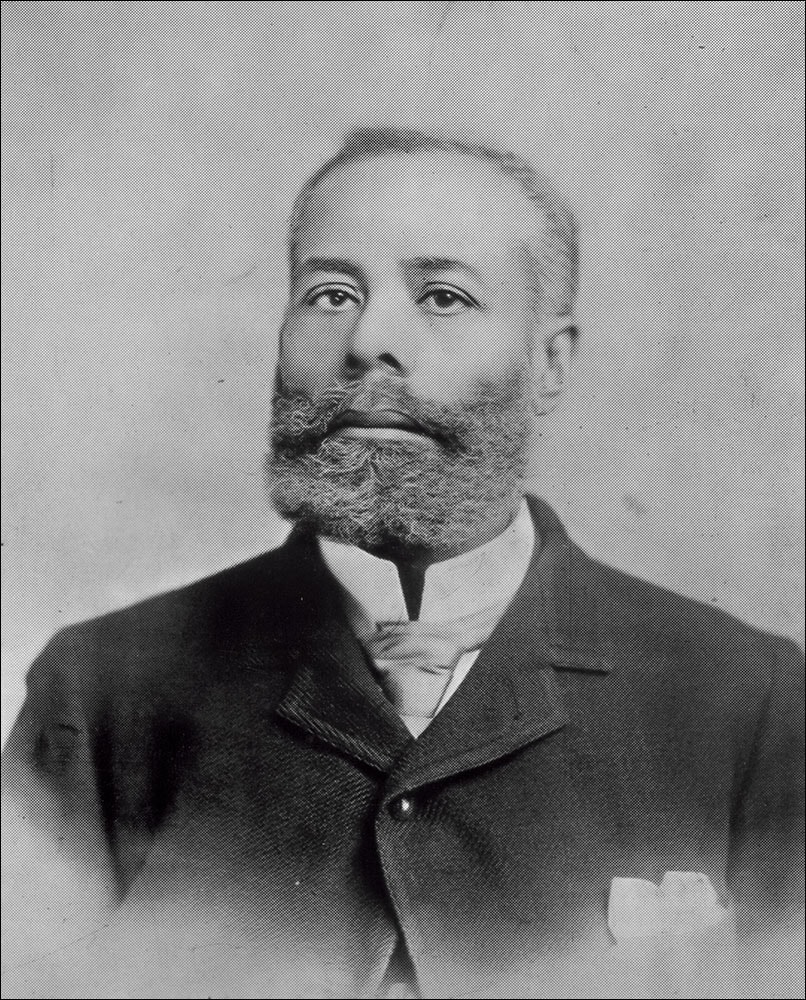 Elijah McCoy was born in Canada in 1844 to parents who escaped enslavement from Kentucky via the underground railroad. His family later returned to the United States and settled in Michigan (which was a "free" state with no legalized slavery) to begin a new life. From a young age, McCoy showed a strong interest in engineering. He was fortunate enough to travel to Scotland at the age of 15 and participate in a mechanical engineering apprenticeship. Despite his qualifications, America's racial barriers prevented McCoy from acquiring a mechanical engineering position in the United States. McCoy later accepted a job as a fireman with the Michigan Central Railroad where he was responsible for oiling steam engine parts.
While working with the Michigan Central Railroad, McCoy patented his first big invention in 1872 – the automatic lubricator, which is still in use today on various types of machinery. This device works by spreading oil evenly and frequently over an engine while it is in operation. Prior to this invention, lubrication was done manually while an engine was idle. This meant that during long trips, a train would have to make frequent stops to shut down the engine to lubricate it properly. McCoy's invention of the automatic lubricator allowed trains to travel for longer periods of time without stopping. 
The success of McCoy's invention led to imitation- devices flooding the market. Customers, seeking to purchase the "real thing" would often ask retailers for "the real McCoy" referring to McCoy's device and not the imitators. McCoy is believed to have developed and patented more than 60 devices. Some of his other well-known inventions include ironing boards and lawn sprinklers.
Granville T. Woods was born in Columbus, Ohio in 1856 to free Black American parents. In his teenage years, he found himself fascinated with engineering and electricity and began taking up various jobs in engineering. Woods is known to many as "The Black Edison" and held more than 60 patents, most of them related to railroading technology.   
 
In 1887, Woods designed the Synchronous Multiplex Railway Telegraph. It was a way for conductors and railroading personnel to communicate with each other using overhead electric lines to transmit signals between stations and moving trains. Prior to the invention of the multiplex telegraph, the lack of timely communication led to frequent train accidents. Woods' invention helped improve communication, leading to improved safety and efficiency in the growing railroad industry. Woods is also credited with inventing the steam boiler furnace and the automatic air brake system that is used to slow and stop trains.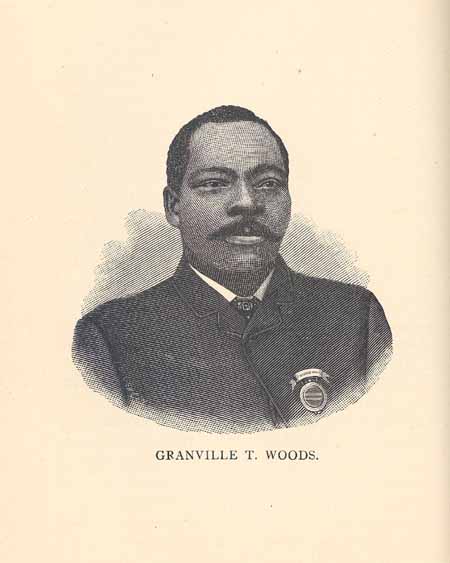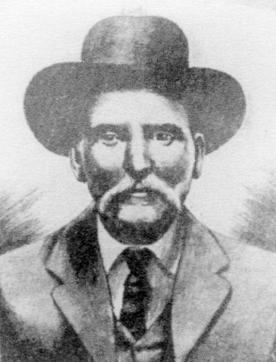 Andrew Jackson Beard was a Black American entrepreneur and inventor during the 19th century. He was largely self-taught and known for his skills in carpentry, ironwork, business, and railroading. Beard was born on a plantation in Woodland, Alabama in 1849 and was emancipated by the age of 15. He remained on the plantation as a sharecropper until 1872. Following his departure from the plantation, he began pursuing an engineering career and received two patents for innovative plow technology. In 1897, Beard patented an improvement to railroad car couplers commonly called the Jenny Coupler. 
 
His experience of working on the railroad had taught him that coupling two railroad cars together was extremely dangerous, a worker would have to brace himself between the two cars and then drop a pin at exactly the right moment. Beard, himself had lost a leg in a car coupling accident. The Jenny coupler, instead, joined cars automatically, using interlocking pieces that attached when the cars bumped together. Beard's invention helped to make the coupling process safe and efficient, saving countless lives and limbs.
Beard was inducted into the National Inventors Hall of Fame in Ohio in 2006.
William Hunter Dammond was a native of Pittsburgh's Lower Hill District. He was the fifth of eight children, born in 1873.    
 
Dammond is celebrated for being the first African American graduate of the Western University of Pennsylvania (now the University of Pittsburgh,) where he studied civil engineering and graduated with honors in 1893. He then became a professor of mathematics and later moved to Detroit to work as a bridge engineer with Central Railroad.  
 
In 1903, while working for Central Railroad, Dammond designed and received a patent for a new type of signaling system. The Dammond Circuit signaling system would automatically send alerts concerning the approach of nearby trains. This device made operations safer and replaced having to manually operate signals. Three years later, he received a second patent for a "Safety System for Operating Railroads," which controlled the movement of trains by signaling the condition of the track ahead. This "clear, caution, danger" signal mechanism used a light-based technology with red, amber and green signals on rail lines between New York City and Washington, D.C., it was basically a precursor to the modern day stop light.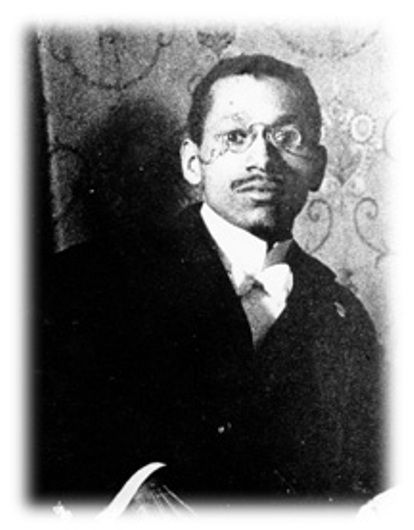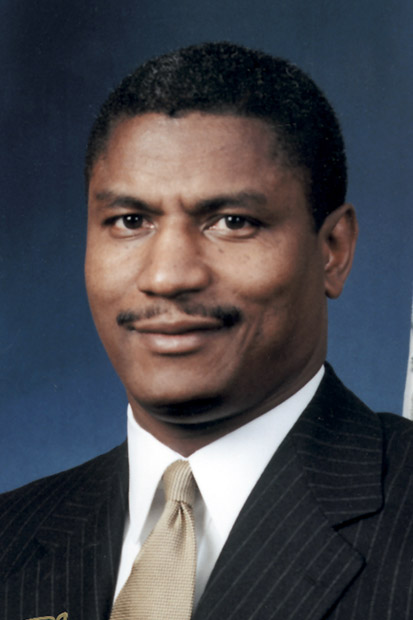 Rodney Earl Slater was born on February 23, 1955, the oldest of five children. He grew up in Marianna, Arkansas where he attended segregated schools, until the 11th grade, when he attended the newly integrated Lee High School. Slater's family was not wealthy – he often speaks about picking cotton and peaches to help support his family throughout his childhood. 
Despite his family's economic struggles, he excelled academically and was a gifted athlete. He received academic and athletic scholarships to Eastern Michigan University. Slater earned degrees in political science and speech communications in 1977. He went on to receive his Juris Doctor degree from the University of Arkansas School of Law in 1980.  
After a successful career in the Arkansas State government, which included serving as assistant attorney general among other notable positions. When President Clinton was elected, he appointed Slater as the first African American director of the Federal Highway Administration and he soon was appointed the United States secretary of Transportation (from 1997 to 2001) and was only the second African American to serve in this position.  
During his time as secretary of Transportation, Slater oversaw the designation of the eleven proposed high-speed rail corridors across America and the institution of the Acela service by Amtrak along the Northeast Corridor. It was Secretary Slater who brought the future of rail travel to the United States by introducing high-speed rail to this country.   
Secretary Slater now sits on the advisory board for Northeast Maglev, helping guide us as we work to bring the newest high-speed technology, the SCMAGLEV, to the United States.