Keeping Rail Passengers Safe During the COVID Pandemic
On May 7, the city that never sleeps went quiet for the night. For the first time since 1904, the New York City subway system indefinitely shutdown overnight to begin deep cleaning cars to get rid of any potential traces of COVID-19.
To underscore the severity of the situation, rail networks have doubled down on cleaning to keep passengers and staff healthy. Every mode of transportation has undergone a transformation over the past few months to accommodate for sanitary needs, so, with this in mind, what exactly has been done to make rail systems around the world safe?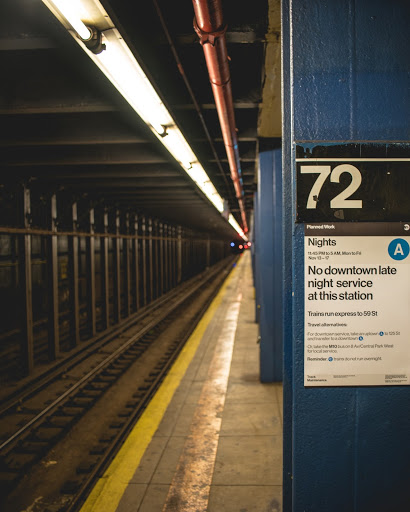 In New York City, it began with hours of turning away people and closing off entrances. By 2:12 a.m., the New York Times writes, "every passenger train was out of service." While the Times goes into detail about what cleaners found onboard, it can be surmised that the NYC subway has become quite dirty over the years.
Once trains were clear of passengers, new technology like ultraviolet lights, microbial agents, and electrostatic sprayers were used. Sarah Feinberg, interim president of New York City Transit, said "this is the single largest cleaning and disinfecting program we've ever undertaken by a mile." An army of cleaners, 500 more than usual, spread out to spray and cleanse the fleet of cars throughout the night. Just after 5 a.m., the caution tape and chains were lifted; night one of the new routine was successfully completed.
At the other end of the Northeast Corridor, Washington D.C. is working to clean its metrorail network. 35 deep cleans will be done at rail yards every month and a variety of in-station changes will be made. Masks are required on the metro and now the WMATA will distribute 500.000 masks at their stations and transfer points. Hand sanitizer will be made available at stations as the stations themselves are deep cleaned using UV light to cleanse high touch areas like escalators.
Across the Pacific, Tokyo Metro, Tokyo's subway operator, has been trying another method of cleansing. Using a silver-based compound, Metro workers have been spraying their nearly 3,000 cars. Shown effective against other viruses, every surface, including windows, straps, poles, and seats, is sprayed with "a mist of 10 micron droplets, roughly the size of a grain of pollen." This compound will offer resistance longer than just a simple cleaning since it is antimicrobial.
Just as WMATA in D.C. is looking to do, Tokyo Metro is hoping to follow East Japan Railway Co.'s mobile app update which allows "real-time updates on capacity by carriage, along with crowd levels at stations".
East Japan Railway Co.'s initiative is also indicative of large changes being made to regional operators, not just those serving metropolitan areas. In the U.K., National Rail has added "busy station" alerts deter passengers from traveling at peak times so as to maintain social distancing.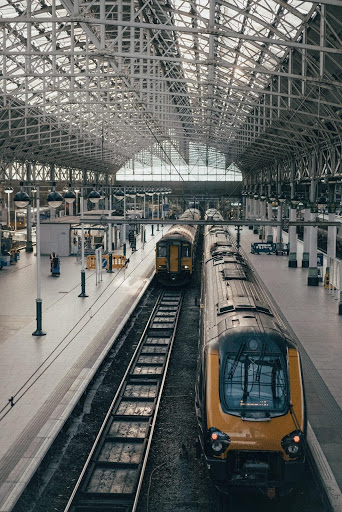 Additionally, Govia Thameslink Railway (GTR) which operates several large U.K. rail franchises invited the train-enthusiast YouTuber Geoff Marshall to see their sanitization practices in action.
Regional trains and their stations are cleaned around the clock with another type of antimicrobial spray which, despite protecting for 30 days, is applied every 21 days out of caution. High touch areas like ticketing machines and turnstiles are wiped down daily with 24 hour viricide. Train drivers can also use an app to see exactly when their train was last cleaned.
Marshall says that if he were traveling on these trains now, he would feel "much happier about traveling safely" after seeing the efforts in person.
Back in the United States, America's largest passenger railway is making sweeping changes, too. Beyond requiring face masks for all passengers and staff, seating is limited to allow for social distancing in all cars. Trains are sprayed with disinfectant before entering service and during journeys in high-touch areas like bathrooms. Perhaps just as important, though, is the air filtration systems rail transportation is able to be equipped with; Amtrak is able to filter and refresh air every few minutes.
With the coronavirus shown to last in the air, the high quality air filtration used on trains will be very valuable. In speaking to medical professionals, Business Insider notes that the most important aspects of transportation are physical distancing and air filtration. With trains making improvements to filtration, spacing out within cars is far easier than in tight airliner cabins.
Although advising the public against making unnecessary trips, the doctors speaking to Business Insider concluded that, "Yes, all things considered, it's relatively safe — and safe enough that I would travel by train myself, as long as I felt the disinfecting protocol was being properly enforced." Air travel is just a riskier proposition and disinfecting trains is simply easier than many other modes of transportation.
Even if it takes longer than we would like, we will emerge from this pandemic. However, the long-lasting shape of our post-pandemic world will be formed by the decisions we make in the coming months. And we will feel safe when traveling again.
So, in these coming weeks and months, we must think about what we want the future of public transportation to look like. While planes certainly have their place for crossing the ocean and cars for visiting your local stores, trains are more efficient and more sanitary than competing modes for many popular routes across America. Just in Amtrak's popular Northeast Corridor, millions of people use rail options every year.
But, competition is mounting. In our post-pandemic world, innovative, faster, and more efficient strides in technology will be demanded. Along the Northeast Corridor, Northeast Maglev is the future of train transportation. Traveling at 311 mph, you won't have to spend hours around others to complete your journey when going from D.C. to NYC. The trip will take just under an hour.
The future of transportation networks that shape the lives of millions will be adjusted and rethought in the following months. It is imperative that we create a safe and efficient future starting now.