Putting 2020 in the rearview mirror
In the midst of a crazy year, Northeast Maglev is lucky to have made remarkable strides toward bringing the superconducting maglev technology to the Northeast Corridor. We have reached major milestones that have brought us closer to revolutionizing the way that people travel in the United States. 
In November, an Administrative Draft of the Environmental Impact Study (ADEIS), prepared by the Federal Railroad Administration (FRA) and the Maryland Department of Transportation (MDOT),  was made available to agencies for review. This release of the ADEIS will be followed by a release of the document to the public in January 2021.
Milestones like this could not happen without your continued support. Thanks to YOU and more than 10,000 other community members who took the time to voice their support by signing our petition in favor of bringing high-speed rail to the Northeast Corridor.
Take a look at some of our other 2020 achievements.
Northeast Maglev in the Community
The coronavirus pandemic has had devastating effects on the lives of families around the world. Northeast Maglev has been committed to continuing to find ways to give back to communities during these unprecedented times. 
In March, we began working with community leaders and organizations like NAACP Prince George's County President, Bob Ross, Brent Howard President & CEO of the Baltimore County Chamber of Commerce, leaders of the National Action Network Greater Baltimore Chapter and many others to provide local communities across Maryland with the supplies needed to protect themselves.
We are proud to have had the opportunity to work alongside these community leaders and local organizations to donate over 20,000 reusable face masks to communities in need. We are looking forward to continuing to partner with community leaders to provide communities throughout the region with support during these difficult times. 
We are proud to have been recognized by Maryland Governor Larry Hogan among other companies and organizations across the state for our continued efforts in the community.
Improved SCMAGLEV Train Reaches 342MPH
In March, an updated version of the Series L0 train was unveiled by Central Japan Railway company. 
The latest version of the Series L0 improves on the L0 by reducing air resistance, power consumption, noise and emissions. 
In August, the Central Japan Railway company began test runs of the improved L0 Series train. During test runs, the improved L0 reached an incredible speed of 342 miles per hour.  
Bringing SCMAGLEV to the Northeast Corridor not only brings the technology but a culture of safety and reliability. Central Japan Railway continues to refine the amazing technology and we look forward to bringing it here.
Eastern Atlantic States Regional Council of Carpenters and Northeast Maglev Announce Supportive Partnership
In July, Northeast Maglev joined with the Eastern Atlantic States Regional Council of Carpenters, to announce a partnership offering the labor union's support for the first phase of the multi-billion dollar project and the opportunities it will create for carpenters along the East Coast. "The Eastern Atlantic States Regional Council of Carpenters is excited to partner with Northeast Maglev on the Superconducting Maglev (SCMAGLEV) high-speed train project. Our members are the best trained and most skilled construction workers in the country and will ensure this project is built efficiently and safely. This project will not just be a great opportunity for the journeymen and apprentice carpenters of the region but also a monumental step in the future of infrastructure in the United States. With the COVID-19 pandemic creating a serious health and economic crisis for hard-working Americans, investment in infrastructure like this historic project will be the boost our economy needs while bringing our nation's infrastructure into the 21st century," said William Sproule, Executive Secretary-Treasurer of the Eastern Atlantic States Regional Council of Carpenters.
2020 Summer Interns
Despite the unusual times, we continued our local summer internship program and brought on three summer interns to work with us, albeit remotely.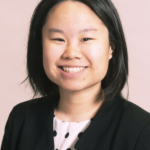 MeiJade Hsu
Hometown: Silver Spring, MD
School: University of Maryland, College Park
Major: B.S. Finance, Computer Science
"I'm excited to revolutionize transportation by helping to accelerate the campaign to bring the bullet train to the United States."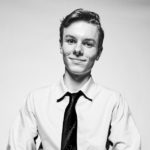 Dylan O'Connell
Hometown: Baltimore County
School: The George Washington University
Major: Political Science
"Having spent time commuting from north of Baltimore to DC via the MARC train last year, the current methods for this commute are not friendly to one's time.  Waking up at 5:45 a.m. to be at my 9 a.m. job was not ideal and innovative ways to dramatically cut down on wasted time are more than welcome."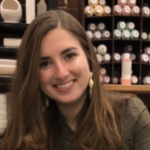 Anna Sfakiyanudis 
Hometown: Anne Arundel County
School: University of Maryland College Park
Major: Graphic Design, Business Minor
"I'm very excited to have been part of bringing this amazing technology to the United States."
Thomas the Tank Engine Turns 75
In August, The B&O Railroad museum celebrated Thomas's birthday by throwing him a socially-distanced party in their backyard pavilion.  Our team attended the celebration for our favorite big blue engine and presented Thomas and the B&O railroad museum a special gift. We donated some train books to B&O's Junior Junction Library to help inspire the minds of young engineers and train enthusiasts alike.  We also donated to B&O a model Maglev train that can be seen zooming around in the roundhouse.
Top Engineering Project of the Year
This November, Northeast Maglev was announced by CGLA Infrastructure as Top Engineering Project of the Year during CG/LA Infrastructure's 2020 Infrastructure Project of the Year Awards at the 12th North American Infrastructure Leadership Virtual Forum. 
Last year, we were nominated by CGLA Infrastructure as one of its Top 10 Critical Projects award and the Engineering Project of the Year award. 
We are incredibly honored to be recognized for our innovation in technology among so many other great projects and are excited to bring SCMAGLEV's transformative technology to the Northeast Corridor. 
Giving Tuesday Match
Maryland League of Conservation Voters $10,000 Donation 
For Giving Tuesday this December, Northeast Maglev matched donations to The Maryland League of Conservation Voters (MDLCV) – totaling $10,000. MDLCV is a state-wide, nonpartisan organization that uses political action and education to protect our air, land, water, and communities. MDLCV endorses and supports pro-conservation candidates and holds elected officials accountable through legislative scorecards and advocacy. 
Celebrating the Holidays with the B&O Railroad Museum
Although celebrating the Holidays may look a bit different this year, our team found a way to safely participate in spreading holiday cheer.
Every year, the B&O Railroad Museum welcomes Santa to town with his arrival aboard a B&O locomotive. This year, in the midst of a pandemic, the B&O Museum opted to continue its holiday tradition by offering a reimaged take on welcoming Mr. Claus to the Museum. A socially-distanced holiday experience for families allowed for children to safely tour Santa's Winter Village, ride aboard the Reindeer Railway, gander at model train layouts and meet Santa himself. 
Members of our team joined in on the holiday fun by providing holiday ornaments to families, sparking the holiday cheer. Our maglev model train could be seen zooming around in the B&O's roundhouse in its very own winter wonderland themed display.
What's Next
All in all, 2020 has proven to be a very busy and successful year for the team here at Northeast Maglev. We look forward to the release of the Draft Environmental Impact Statement early next year allowing the public to review and provide comments on the Federal Railroad Administration's document. 
Welcome 2021!